Start Chatting Already [No Registration Required]
This will take you to the chat room you are looking for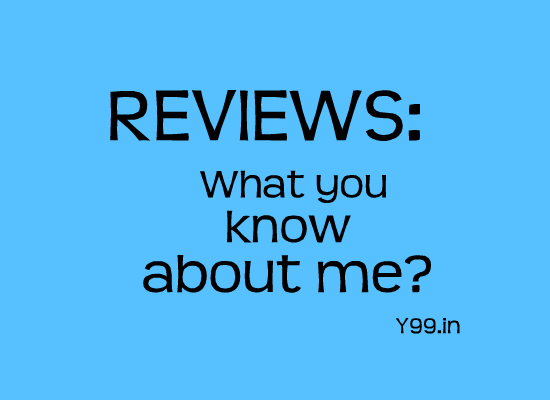 Some of the reviews that were picked by us when our users commented about our platform.
I don't use any social media and then I found y99.in turf it cause it was free and
now I can't get enough
10 out of 10 this place is awesome!!!

This was the first review we ever saw for ourselves by one of our very old users.
<Username> that doesn't make sense. If other chat rooms were better wouldn't we be there

This was a statement by our user we once spotted in a group.
I'll go check out some other rooms. This chat is so cool.

Another review by a user in group.
Y99 chat is such a great place to make friends or to socialize, especially for introverts like me! I've connected with strangers from different countries and most of them are interesting, funny, fun, as well as kindhearted. This place just makes me feel appreciated in a way that I couldn't have felt in anywhere else. I'm super thankful that I get the chance to connect with people through Y99 since I couldn't really do that in real life due to anxiety.
I've been using this website for quite a while and I'm so intrigued in its features. You can call, text, FaceTime and even send photos to each other! It's also such a addicting site that makes you would want to come again and again!
I really want to thank you to the creators of Y99. Without all of you, I wouldn't have met amazing people and have the opportunity to make new friends. I'm really thankful for getting to experience something like these. Those reading this, do have a moment to try out this amazing site! Once again, I'm really happy to have been able to express myself through chats and I really hope this place will continue having more cool new users 🙂

– o____o Review
So it was pandemic time when i started to realise that i have been feeling very lonely and empty inside. I didnt have many friends since my semester was online. Didnt get any opportunity to maintain a good circle. That was the time when i started searching for online chatting platforms which could help me get over the depression and loneliness i had. Lately I came through this website.

At first i was a bit hesitant to enter the site because all this was very new for me. But y99 has option to enter the site without registration that is using guest id . This was probably the best part about it. It didnt ask for email or signup . So i entered the site as a guest and oh damn the rooms and random one to one chat features were really good. There were many other features like u could look at global memes which other users post here. Media sharing and voice chat options were amazing.

After registering, I realised that this site is probably the best among all. I could share memes, songs ,or any other links here. The chat rooms here were amazing especially those like "Welcome room" and "Meet and explore". Here u could easily connect to people of your own thinking or age according to your preferences. The option to close your pm settings is also there so only users from your friendlist can message you. The features available on this site are no less than those of whatsapp. You can even block unwanted users here. The privacy settings of this site never disappointed me.

I made many good friends here of my age, brought some of my batchmates here too who found y99 to be the site where they could get rid of any sort of depression by talking to other users or even when they ever felt lonely . Here we could share our emotions and no one is gonna judge us for that. To be honest i found this site much better than instagram or discord. My experience here was really good and i also got over with my loneliness. The features of this site make it unique better than others . I Hope that other platforms do well so that more people could get chance to connect online and share their thoughts.

– Euphoria-
"Talking to strangers is a window onto those connections, a view into those conversations that get formed when the hearts and minds meet"
I always liked connecting with new people that are complete strangers to me. Getting engrossed in meaningful conversations with someone I don't know always uplifted me. I feel it's very important to encounter those who are unknown to us. Without engaging with a wider circle we have fewer opportunities to challenge our assumptions or understanding about people significantly different to ourselves.
It was midnight, and I was craving, not for ice-creams or pizzas but a for a conversation! Some deep meaningful conversation. I had no idea if there was any way I could connect to a stranger at 3AM but with a random search, I found this site , Y99, a free random online chatting website where you can connect with many random people from all over the world on a single click !
"Stranger are just Friends waiting To happen"
Many people may feel hesitant about striking up a conversation, not knowing what to say, but don't worry y99 also have a number of Chatrooms where you can randomly start a conversation with a single hi. Sharing amazing memes or the lyrics of your favourite songs. You can do everything on y99.Afterall we all start as strangers to end up being friends !!
I've had some amazing conversations on this site and made some amazing friends .Y99 has some great features and is really addictive and fun to use. I am glad that I found this site during this lockdown.
Thank you Team y99 for this amazing concept.
In today's fast pace, we teens are struggling between the real and virtual life. Sometimes we feel to share everything to someone, that someone who will not judge us, that someone who will listen us patiently without knowing about our background. As every being is different, some want to socialize while some don't. I am the one who wants to be alone most of the time, but as a being I too need someone to talk. One day I googled for chat applications. I want to try some chat app, was not sure about anything. Then, I find this app called Y99. After downloading Y99 somehow my prospective about chat apps changed. Y99 has some fabulous feature which make it distinctive from other sites. I found some awesome groups or rooms like welcome, Meet and explore the unknown and many others too. It's on the user's taste which group he/she want to join. It's not featured only group chat, you can use private chats, random chats with anonymous. It has privacy settings also which can be handled as per your convenience. I m now using it regularly, my experience on y99 till date is Fantabulous. It helped me in making good friends of my choice. Such a savior for me. If you people are also searching your savior. Then try Y99 at least once. May be you get yours like me. 🎶🎵

– User