Start Chatting Already [No Registration Required]
This will take you to the chat room you are looking for
A few months back we introduced a webinar version of our application to help some teachers with conducting instant group discussions in a group chat/ chatroom. Now we make it available for embedding in any website or blog. If you are a website or blog owner looking to setup an easy live chat that would allow you to engage your visitors in a group discussion or just engage them, you could try our embeddable version which has minimal branding so that it can easily fit as a part of your site. Its a good idea to embed a generous free chat like ours on your site because its too much hassle & management to host one on your own.
How to get started?
To get started you will have to visit our webinar version at https://y99.in/webinar. Please note that this version is different from our original version that is available at https://y99.in/web.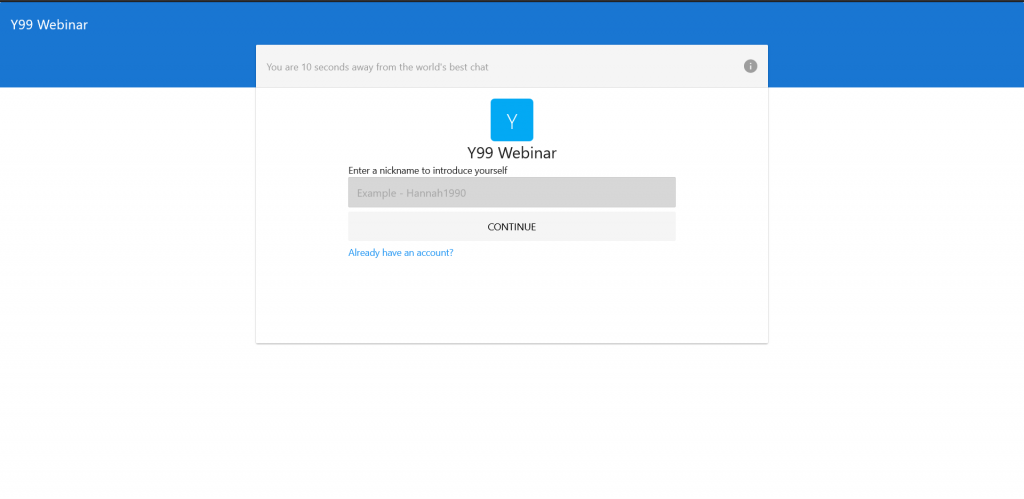 Unlike the web version that is available for overall public discussions with users from everywhere, this version is reserved for you to use as you would find fit. The web version isn't embeddable. Following next step, once you choose your username and continue.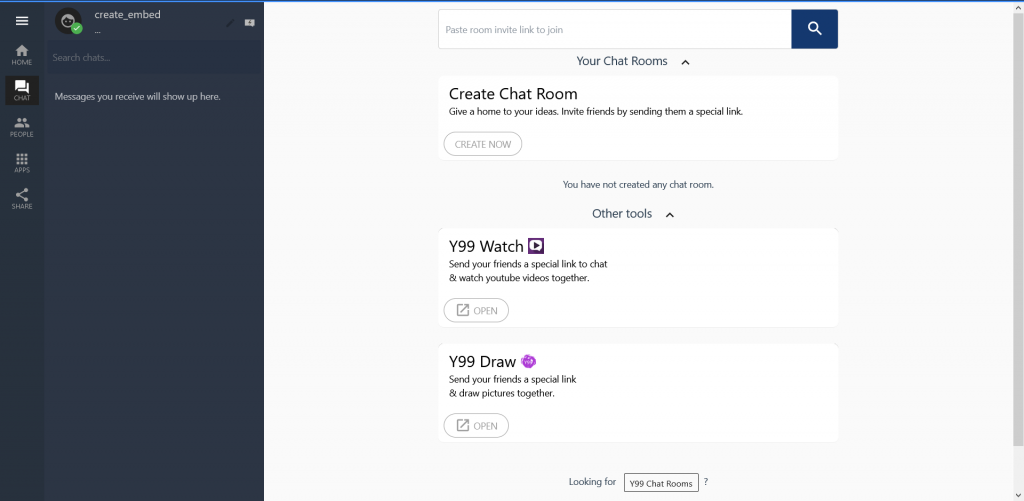 Click on "CREATE NOW"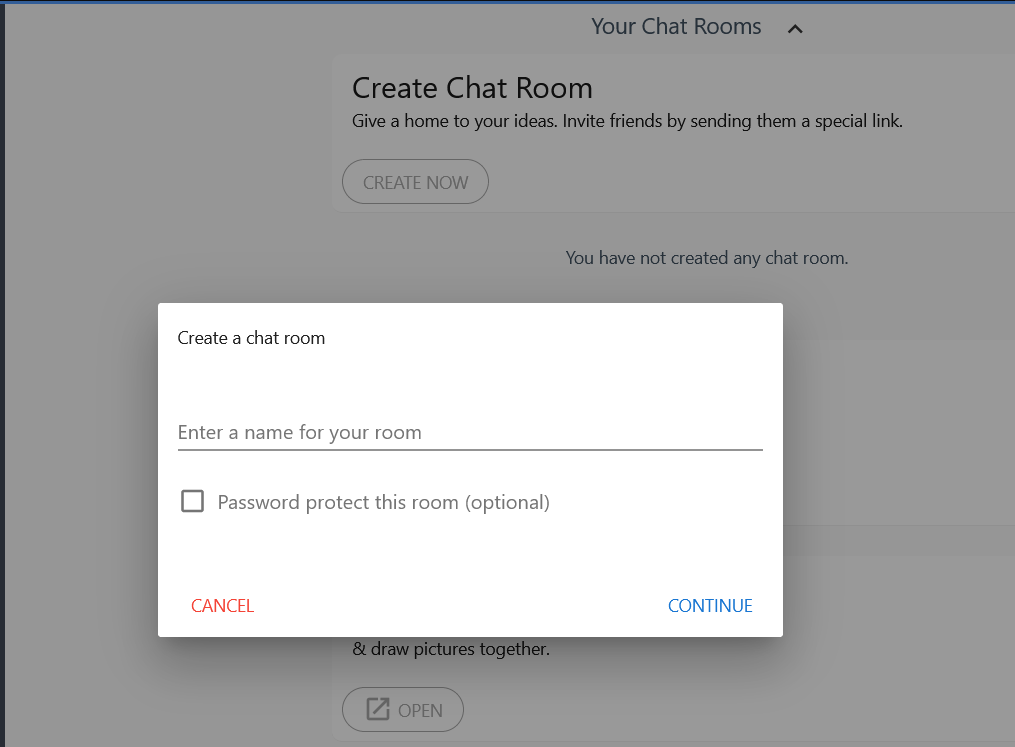 If you would like to specific people only with a password you can choose to set up a password for your chatroom/ group. You can continue without providing a password if you wish for your room to be available without a password (the option to add a password is available in your management panel in room).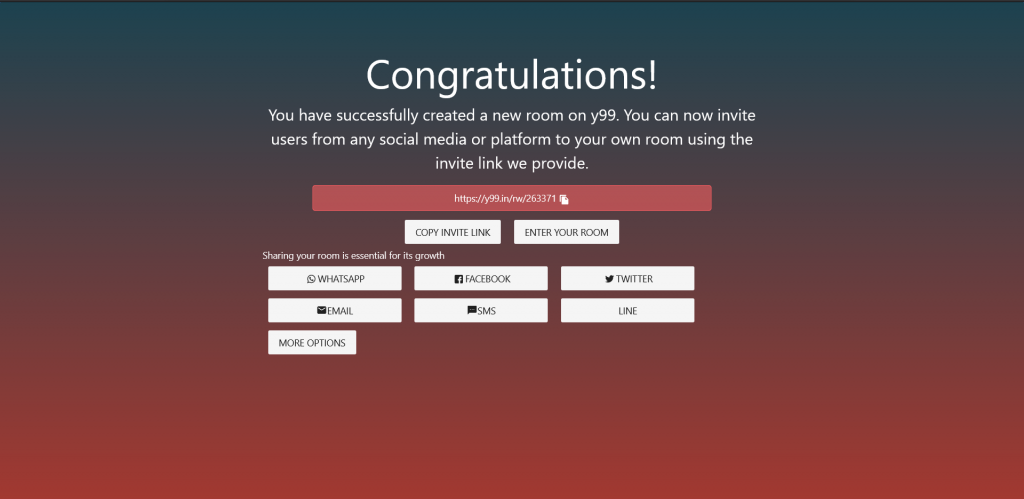 Once this page appears click on "ENTER YOUR ROOM".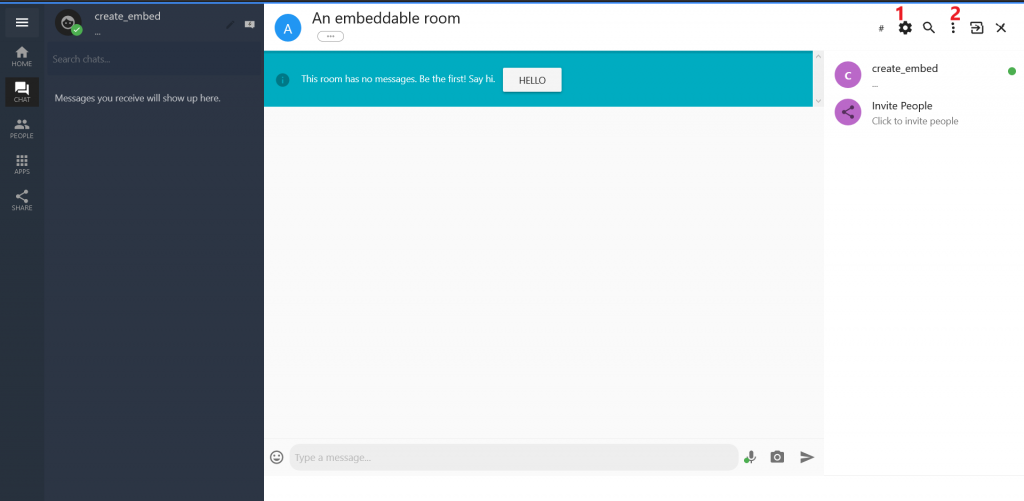 The gear icon is where you can manage your settings(marked as 1).
To get the embed link click on the three dots icon(marked as 2).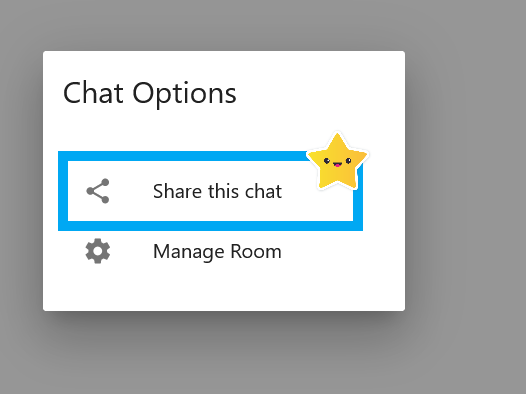 Choose share this chat from the Chat Options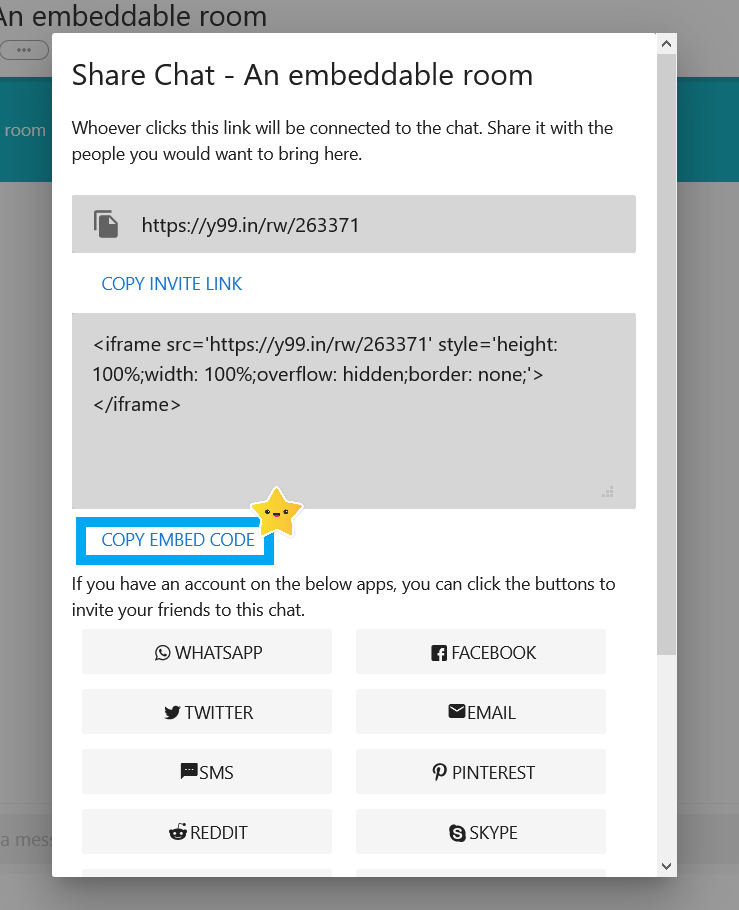 You can either click on copy embed code or copy the code yourself and include in your website or blog. If you are unaware how the embedding is done, you can contact us here https://y99.in/about.html
Other information:
If you would like the chat to cover the entire page use 100vh instead of 100% in height
To cover entire page in terms of width, use 100vw instead of 100% in width